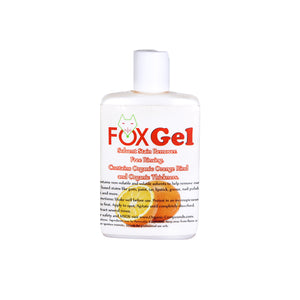 Removes most oil-based stains. Made from the natural organic orange rind (skin) and plant extracts.
Contiene disolventes no volatiles y volatiles para ayudar a eliminar muchas manchas a base de aceite como la goma, pintura, alquitran, pinta labios, grasa, esmalte de unas, tinta, y mas. Instrucciones: Agitar bien antes de usar. Haga una prueba previa en un area discreta. Aplique a la mancha. Agitar hasta la disolucion completa. Extraer varias veces.
Solution orders $600+ ship FREE!