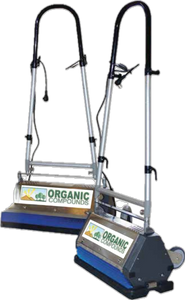 CRB
Cleaning Machine is the most sustainable, versatile, and
affordable machine available.
Equipped with a durable stainless steel/aluminum body that supports
up to 7 cleaning methods including Encapsulation cleaning, Hard Floor Cleaning,
and more! Ideal for home, small offices, shops, facilities with obstructed area.
Technical Data:

Weight: 55.89lb
Height: 42.52 in
Width: 15in
Motor: 750 W- 110V/220v
Brush Rotation: 380 rpm
Horse Power: 1HP
Cleaning Capacity: Up to 7,500 Sq. Ft./ Hr.